The Dynasty Rolls On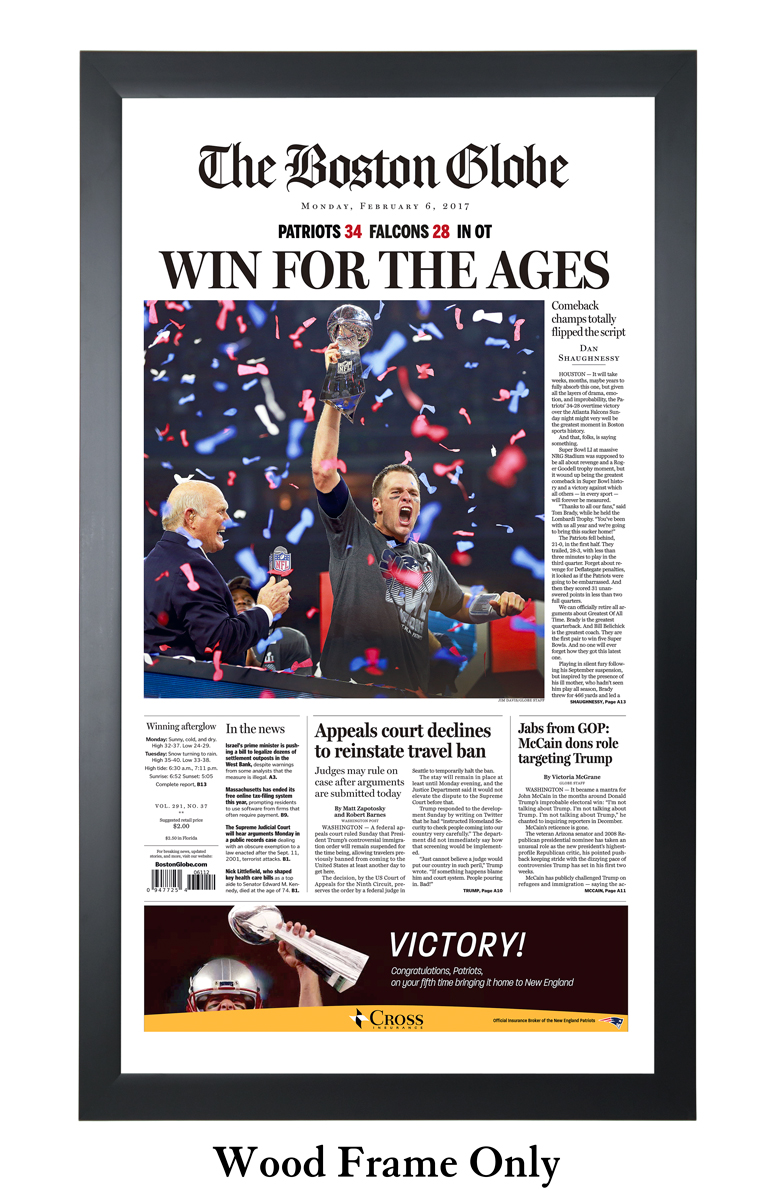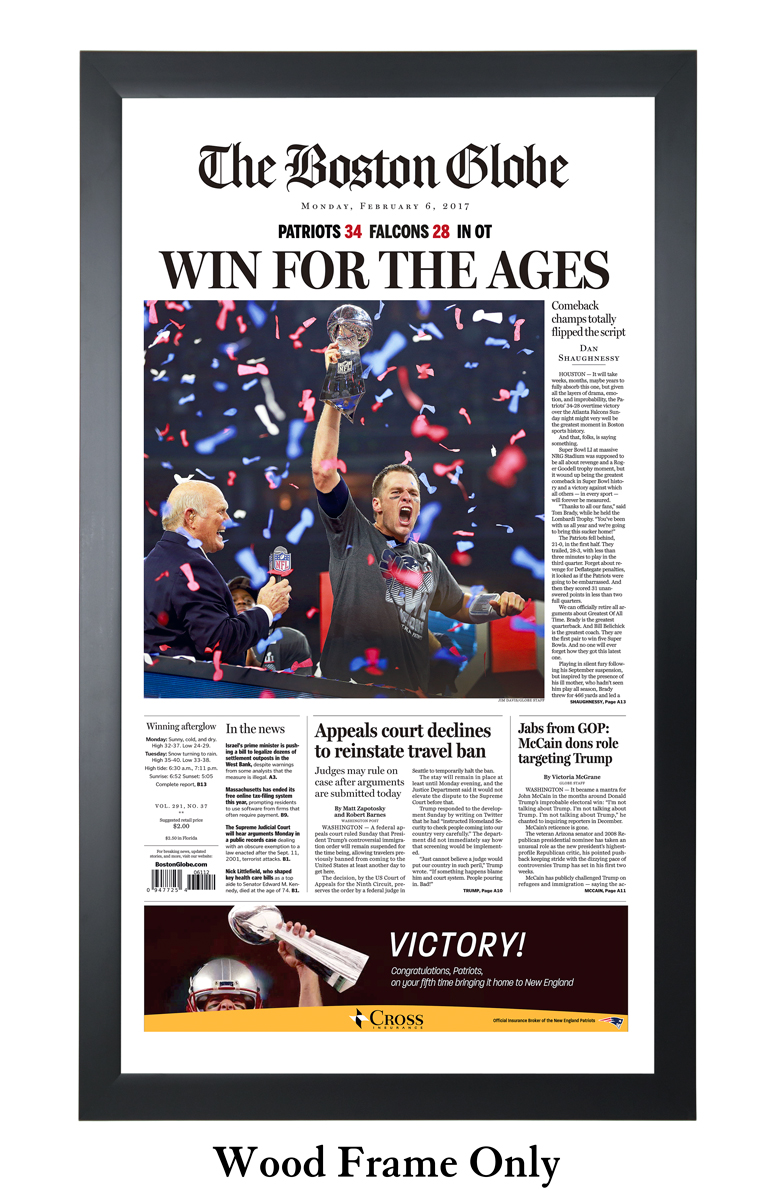 The Dynasty Rolls On
Page Reproduction - February 4, 2019
Boston Globe front page that appeared the morning following Super Bowl 53, celebrating the sixth Super Bowl win of the New England Patriots.
The page is professionally printed on archival photo paper, which will never fade.
Print orders will ship within 1 to 2 business days.
Framed print orders will ship within 3 to 5 business days.