Pages Out of History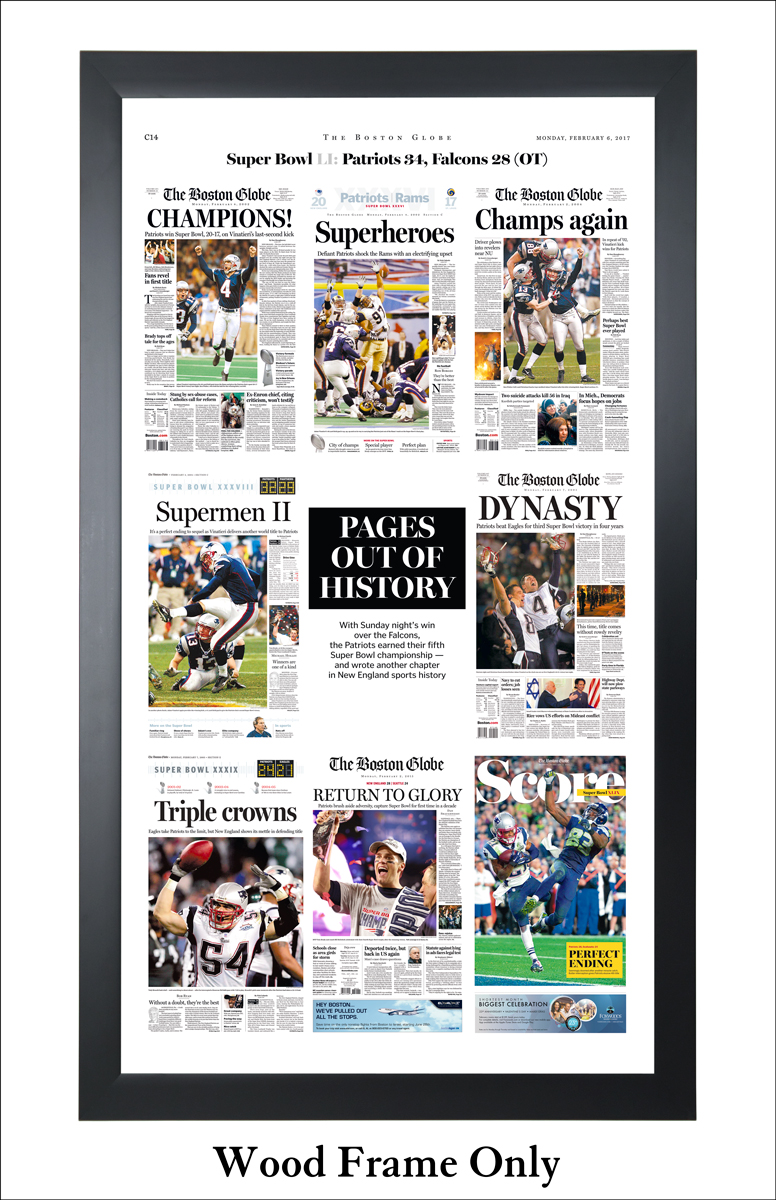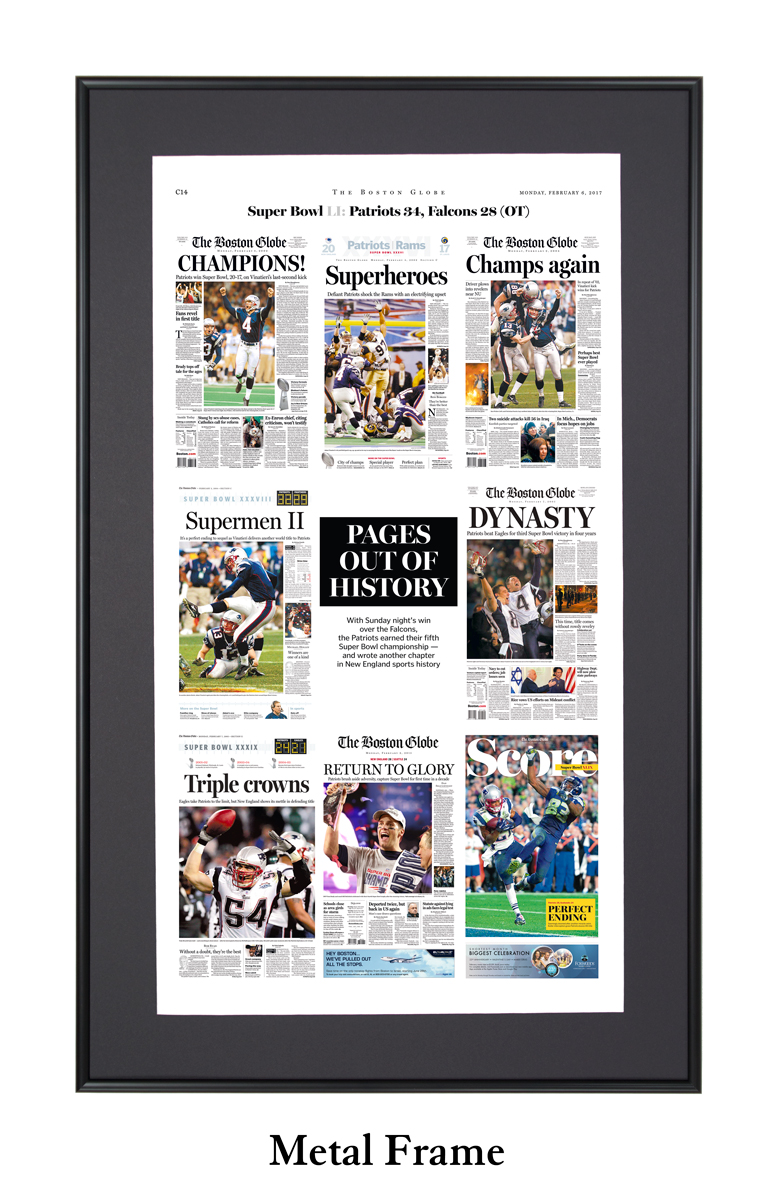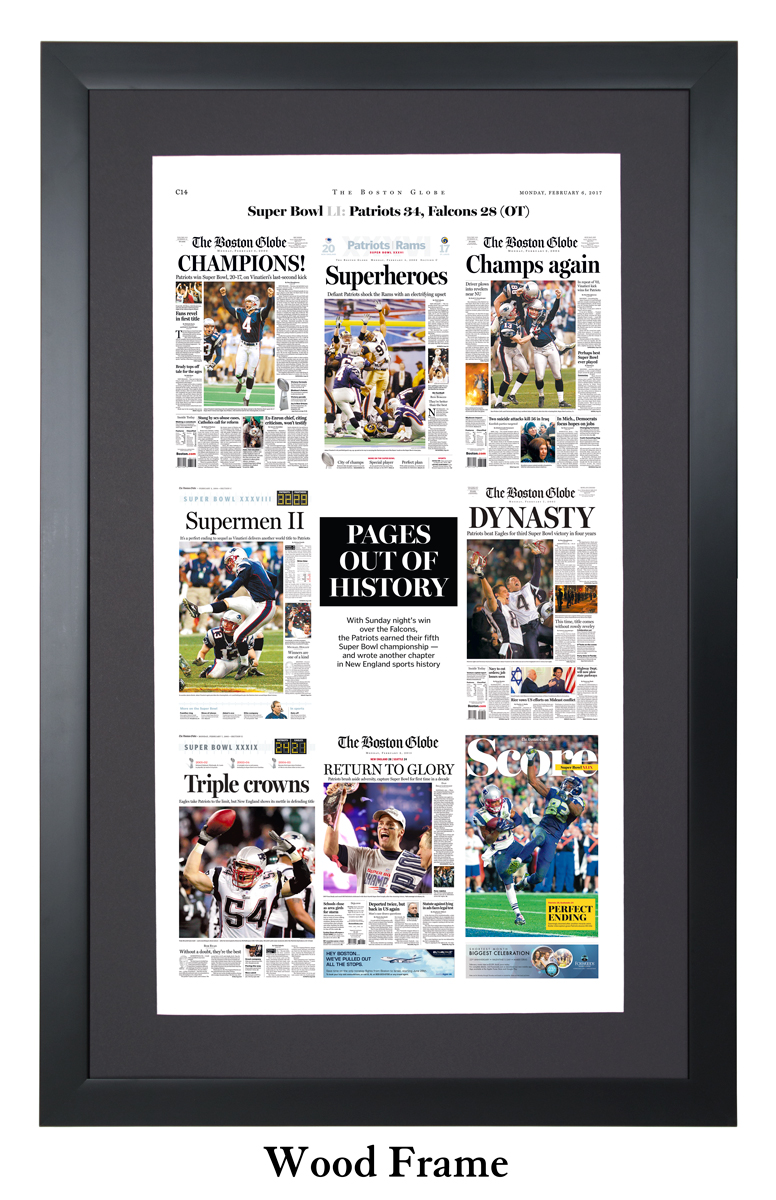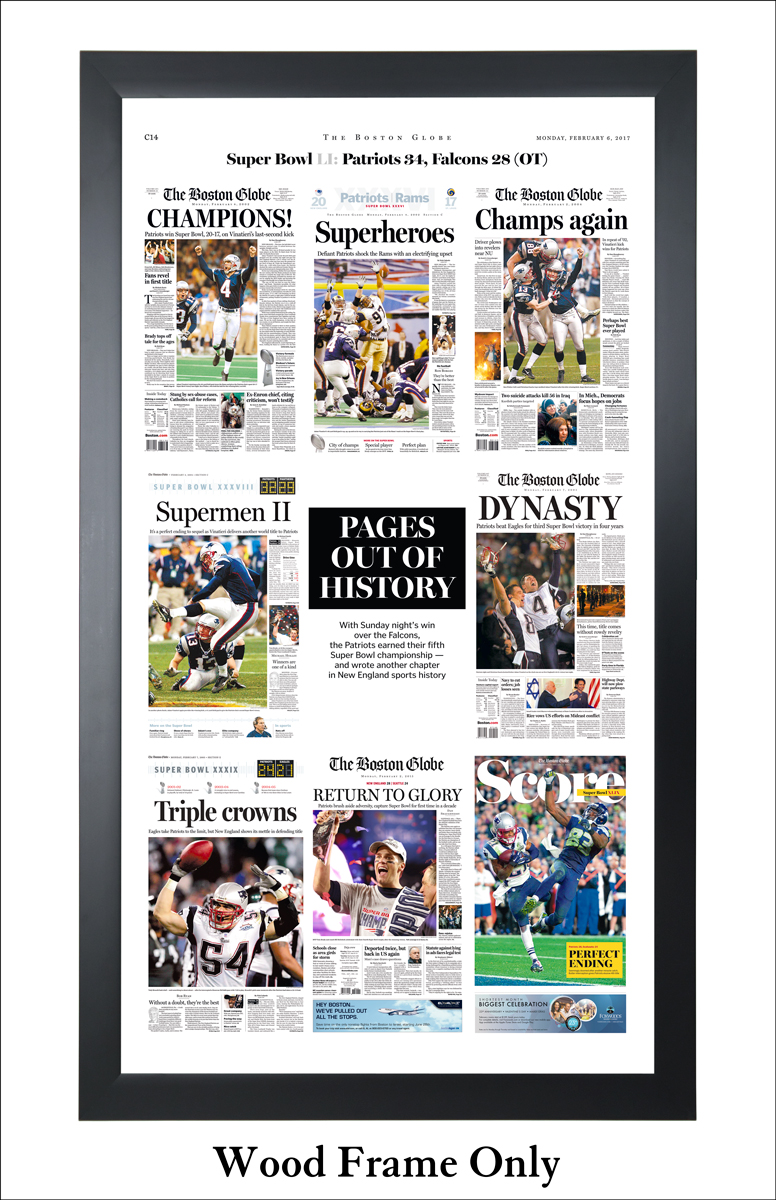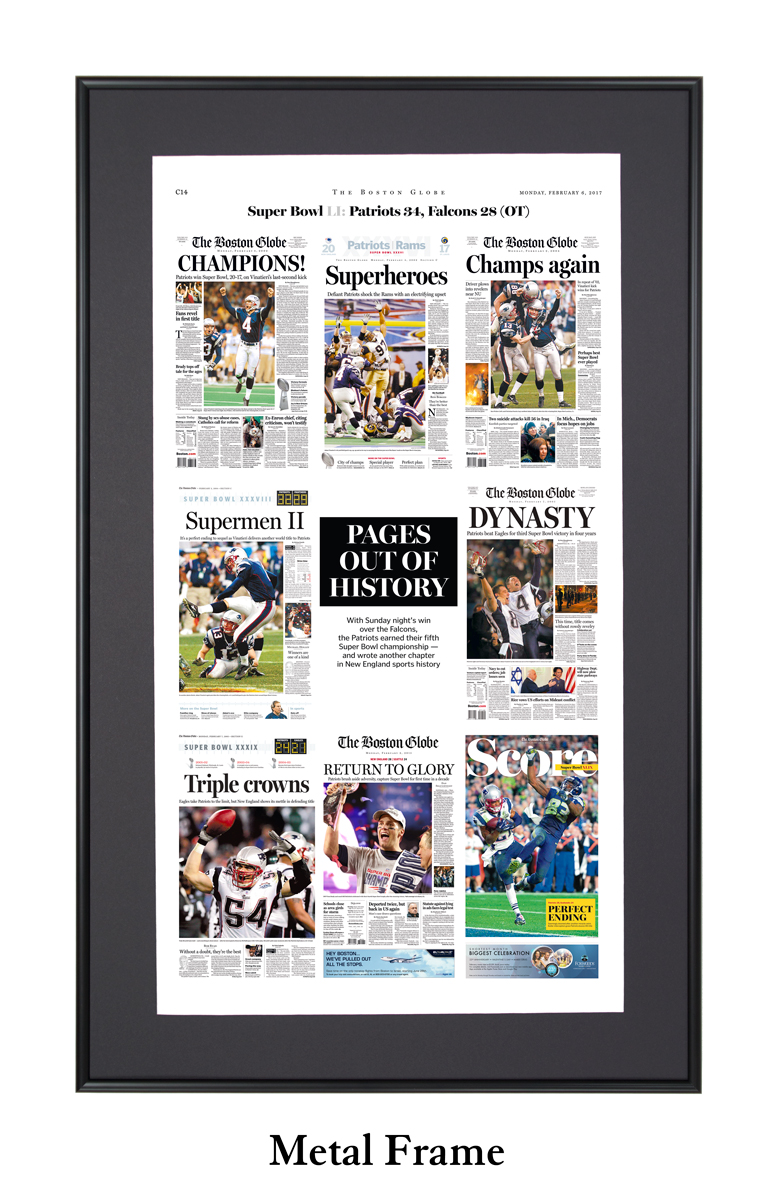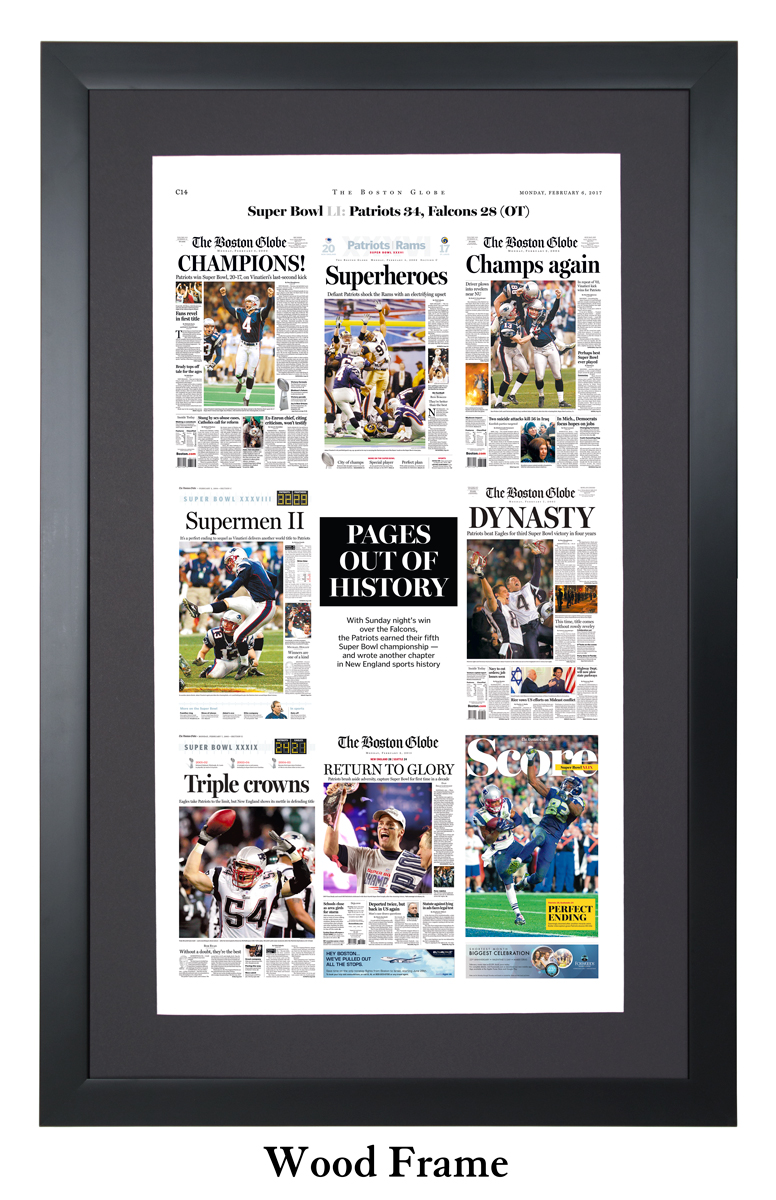 Pages Out of History
Page Reproduction: February 6, 2017
Pages Out of History: With Sunday night's win over the Falcons, the Patriots earned their fifth Super Bowl Championship - and wrote another chapter in New England Sports history.
The page is professionally printed on archival photo paper, which will never fade.
Print orders will ship within 1 to 2 business days.
Framed print orders will ship within 3 to 5 business days.