On this night, Hogan was a hero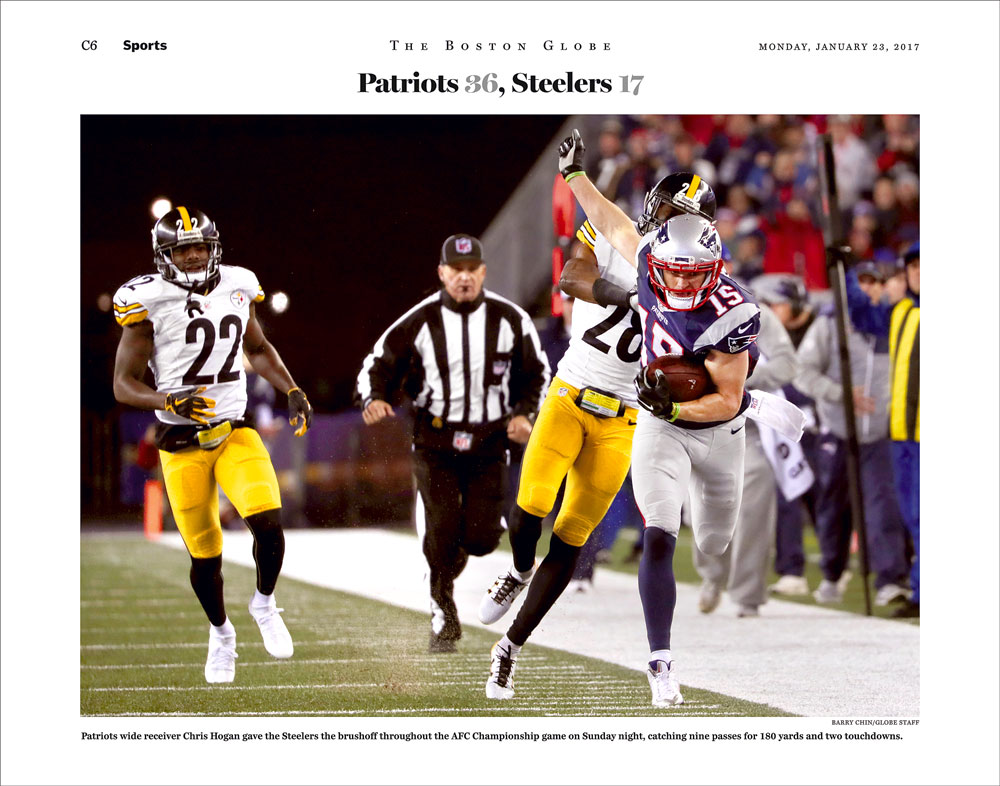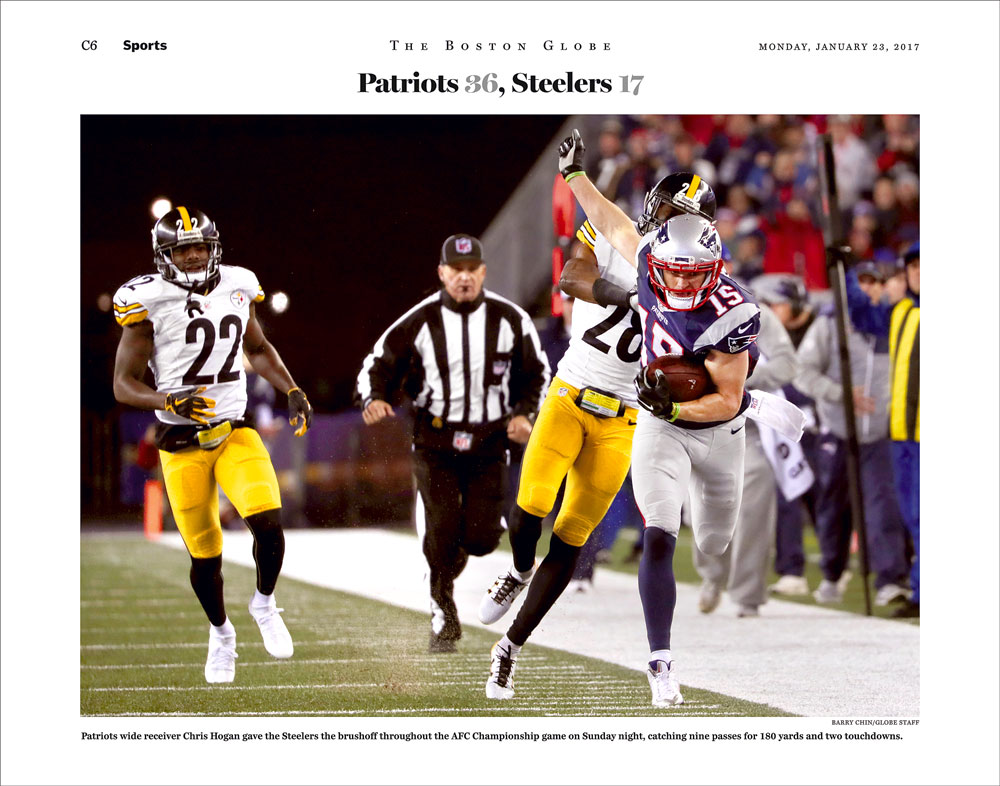 On this night, Hogan was a hero
Special 11 x 14 Custom Reprint of Chris Hogan after one of his many catches during the AFC Championship Game on January 22, 2017.
Caption Reads: Patriots wide receiver Chris Hogan gave the Steelers the brushoff throughout the AFC Championship game on Sunday night, catching nine passes for 180 yards and two touchdowns.
The page is professionally printed on archival photo paper, which will never fade.
Print orders will ship within 1 to 2 business days.
Framed print orders will ship within 3 to 5 business days.
Please note, the prints will feature the photo only without the Boston Globe watermark.