No Running Game? No Problem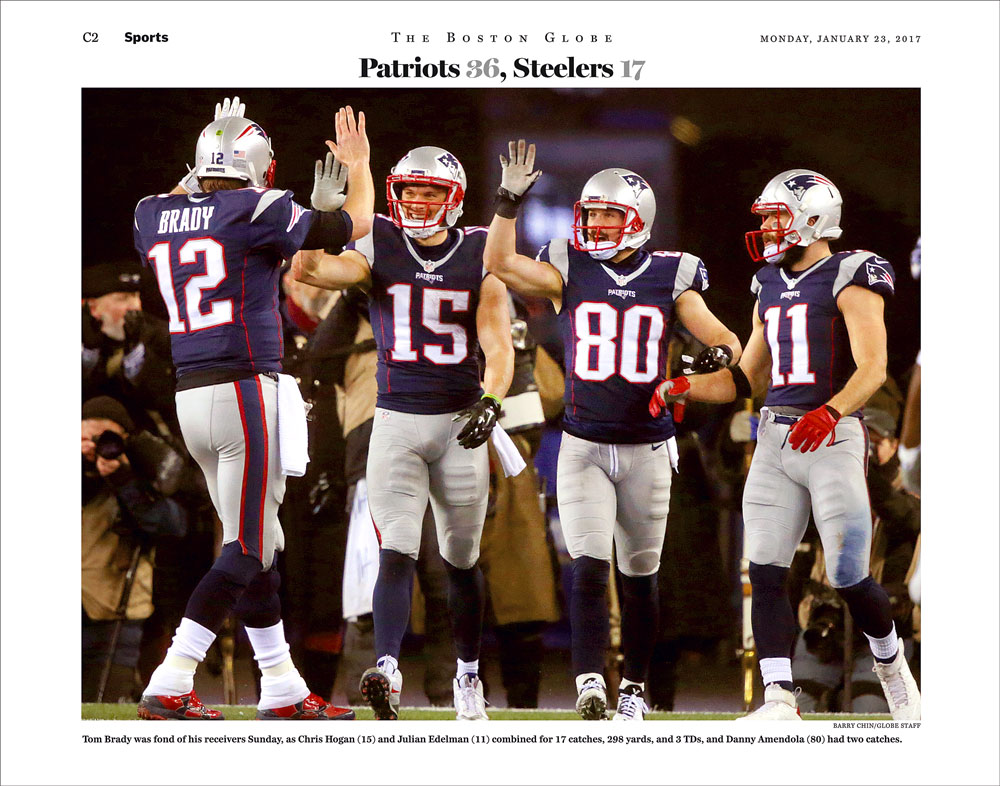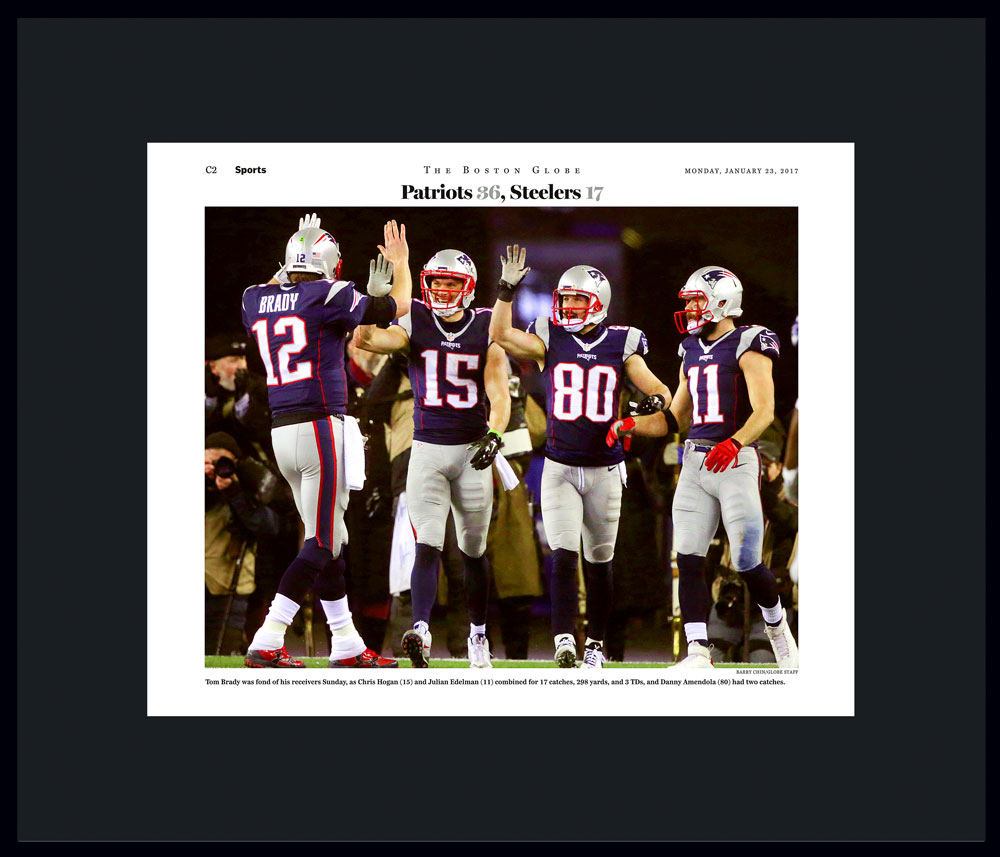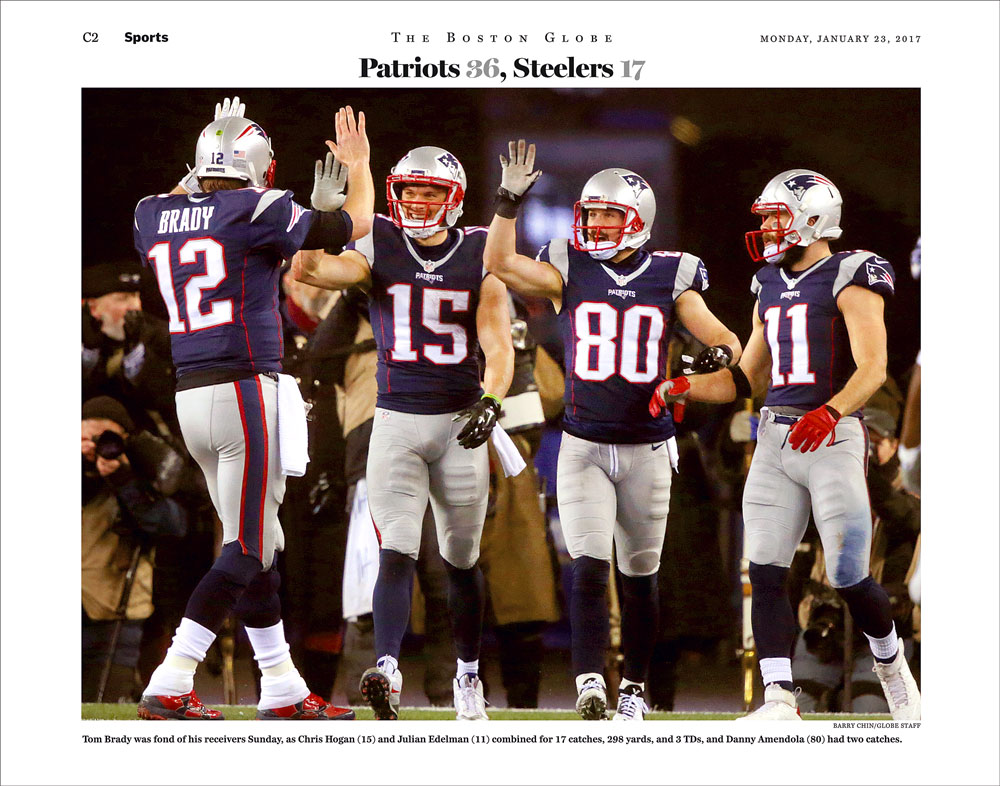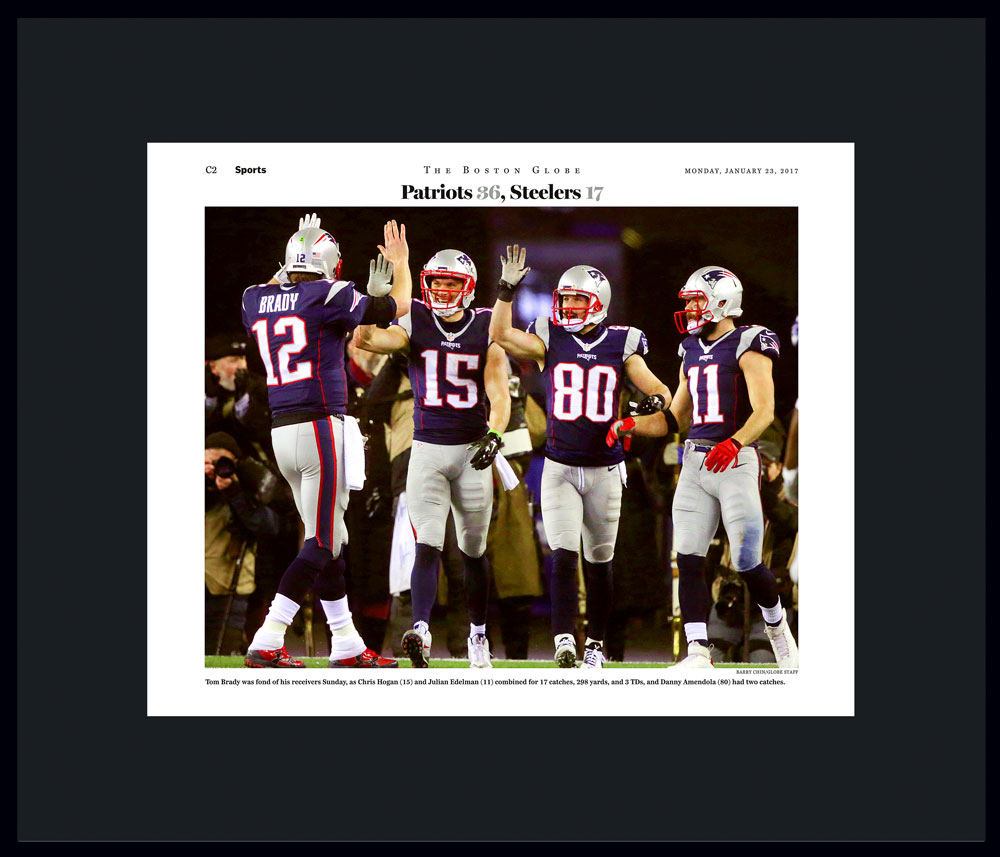 No Running Game? No Problem
Special 11 x 14 Custom Reprint of Tom Brady with his receivers after the win against the Pittsburgh Steelers on January 22, 2017
Caption Reads: Tom Brady was fond of his receivers Sunday, as Chris Hogan (15) and Julian Edelman (11) combined for 17 catches, 298 yards, and 3 TDs, and Danny Amendola (80) had two catches.
The page is professionally printed on archival photo paper, which will never fade.
Print orders will ship within 1 to 2 business days.
Framed print orders will ship within 3 to 5 business days.
Please note, the prints will feature the photo only without the Boston Globe watermark.