City Revels with Champs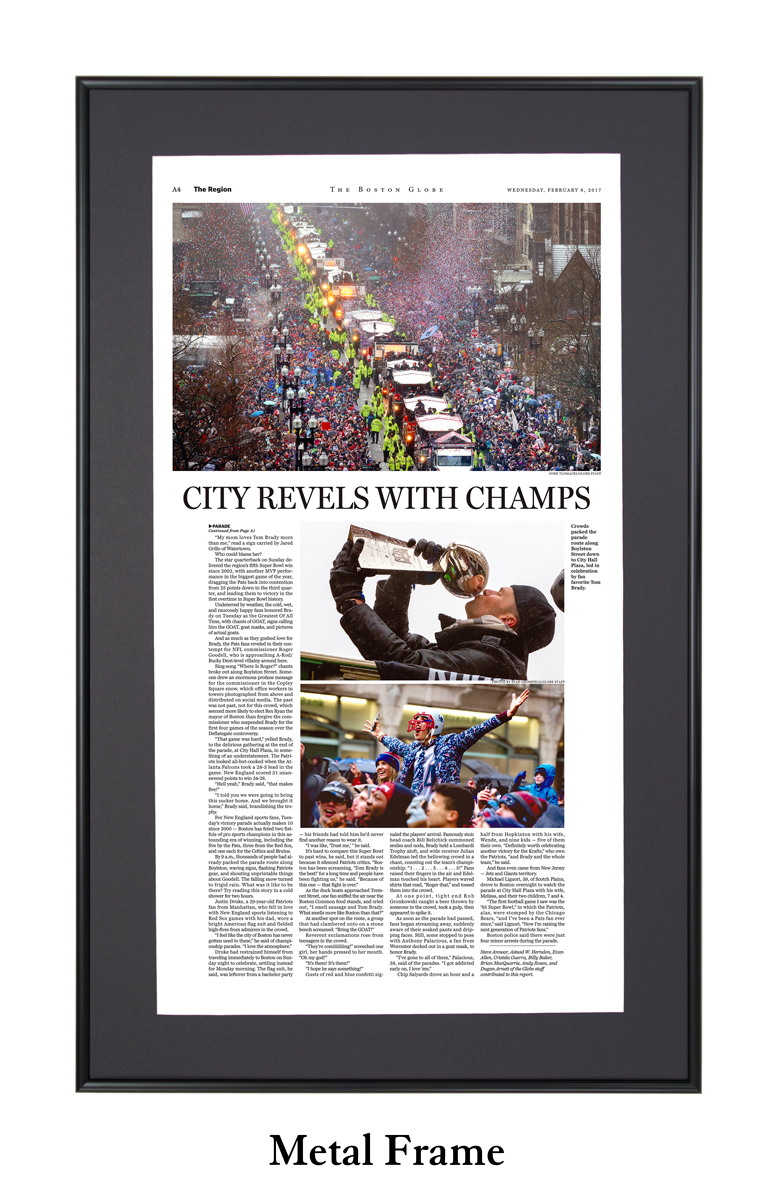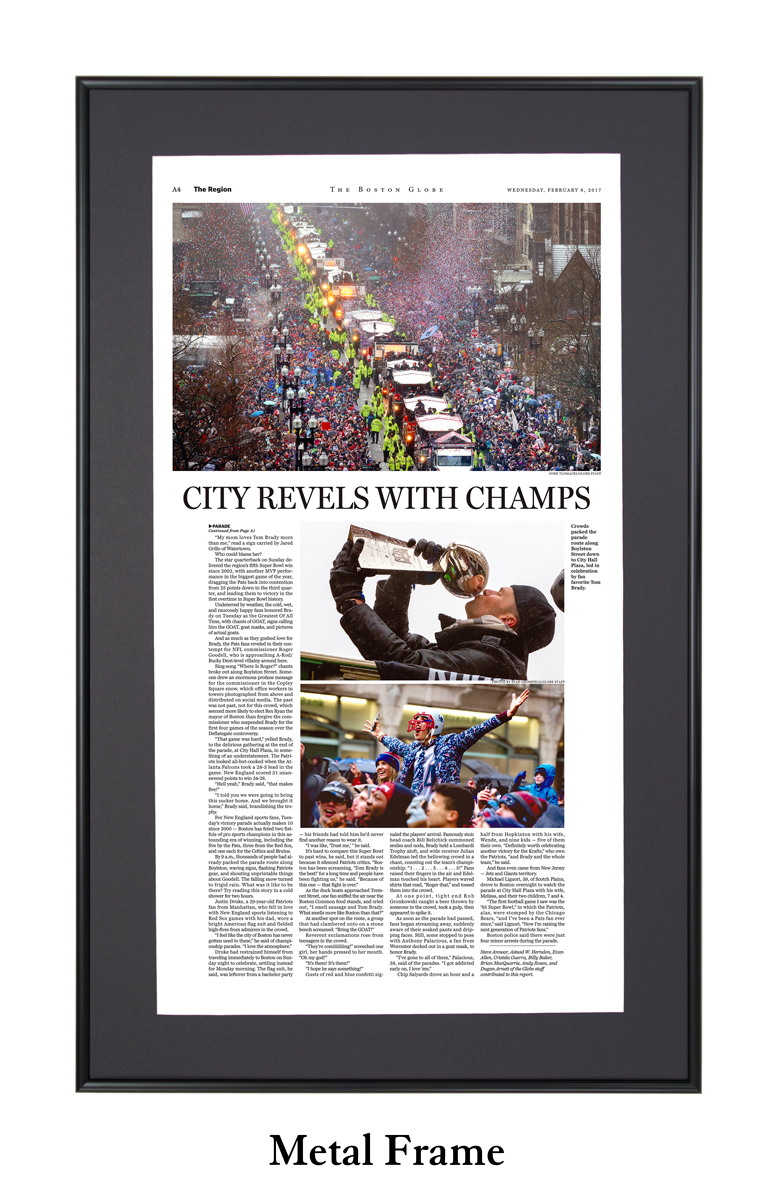 City Revels with Champs
Page Reproduction: February 8, 2017
City Revel with Champs: Crowds packed the parade route along Boylston Street down to City Hall Plaze, led in celebration by fan favorite Tom Brady.
The page is professionally printed on archival photo paper, which will never fade.
Print orders will ship within 1 to 2 business days.
Framed print orders will ship within 3 to 5 business days.