Above and Beyond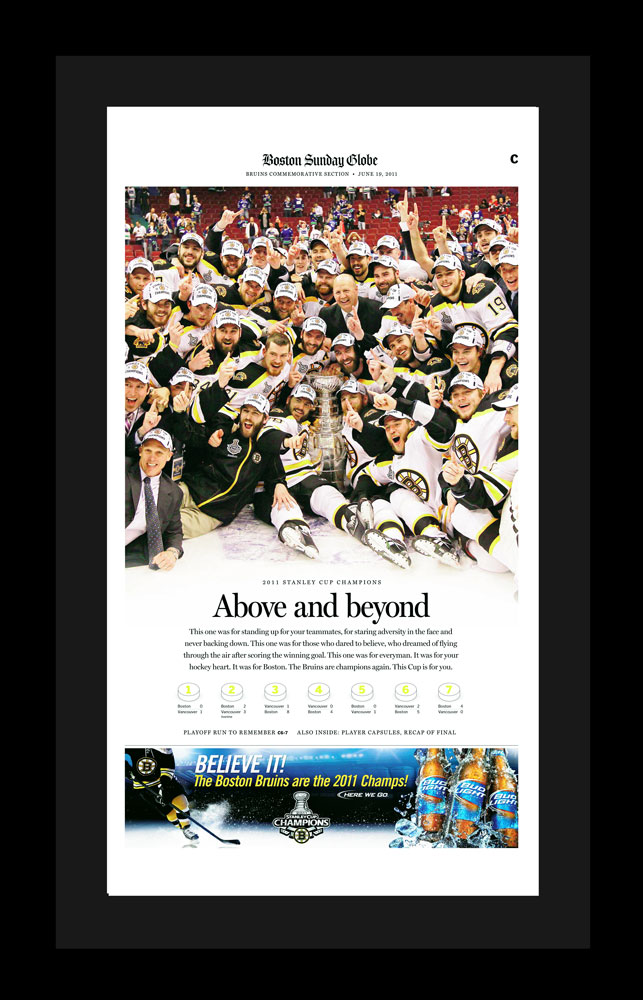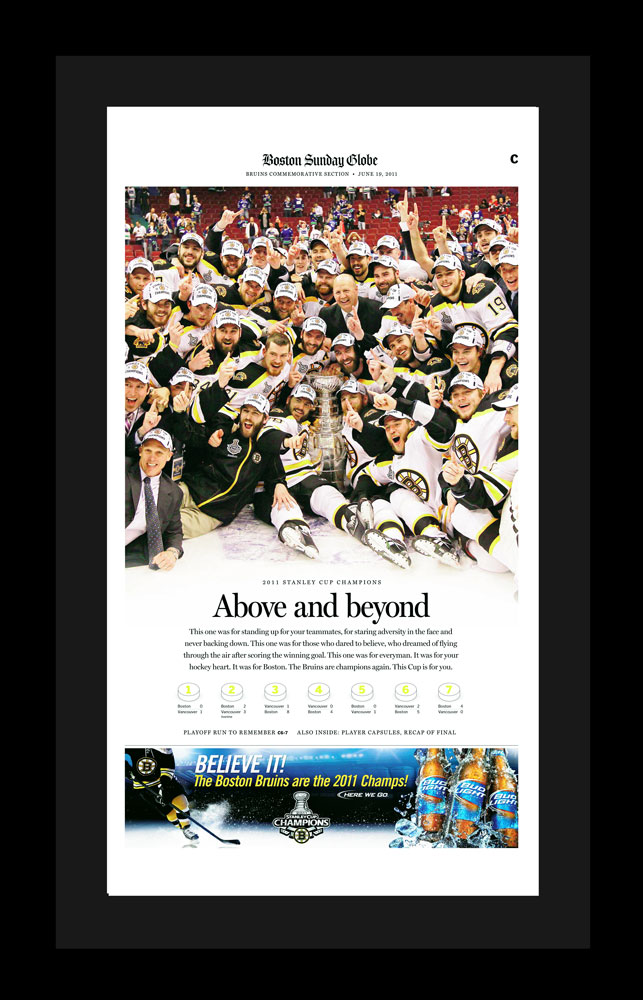 Above and Beyond
Page Reproduction: June 19, 2011
Boston Globe Sports front page that appeared that morning after the Boston Bruins beat the Vancouver Canucks to take the Cup home for the first time in 39 years.
The page is professionally printed on archival photo paper, which will never fade.
Print orders will ship within 1 to 2 business days.
Framed print orders will ship within 3 to 5 business days.